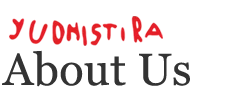 This is the first of our new styles products as our appreciation to our customers. We put clear pictures on every detailed product so that easier for customers to see and choose the items.
So, this year is the first of our bigger product range in old styles or paste colors as these colors really match our products and the woods we use. Most of the range in these products is railway sleeper wood which is becoming a trend and really NO ENVIRONMENT COST, so we ask all of our customers to SAVE OUR PLANET with RECYCLE WOOD.
Yudhistira Furniture company was established in 1996 and the development did these products has warehouse facilities of around 8500 m2 with all of the complete machines we need. So all of these catalog products have been produced in-house production for both indoor furniture & outdoor furniture. As this way is to guarantee the quality and detail carved on every item. Our capacity at the moment is around 20 containers 40′ HC per month, as we do depend on the season. But our fixed workers are around 150 workers. So still a lot of possibilities to up our capacities as at the moment we still work in 1 shift only. Read the ADSR blog.
We also pass on FLEGT certification and FREE TOXIN Certificate for the railway sleeper wood, this really helps our customers in selling our products which are environmental protection. To get to know about the price policy, please contact one of our marketing as we have a special policy for the container order and big volumes of orders.
Our price is normally valid for 6 months, so the best way on every order is just to talk to our marketing, either payment system as well. Customers' orders and exclusivity are also welcomed, but we have special inquiries like the MOQ, etc. For customer orders and exclusivity requests, just come and talk to us. We are welcome with all of your ideas or you need our ideas. We will share it with you as well.
We look forward to welcoming you at our company and love to make business cooperation with you. For any detailed questions or inquiries, please contact us.
| Label | x |
| --- | --- |
| Company Name | CV YUDHISTIRA |
| Director | Yanti Rukmana |
| Address | Jl Raya Bangak Simo Km 1 Batan, Banyudono, Boyolali Central Java Indonesia |
| Telp / Fax | +62 276 3294222 / Fax + 62 294 3294228 |
| Factory Facilities | Sawmills, Kiln Dry, Wood Working Machinery and Metal Machinery, Powder Coating Metal |
| Number of Employees | 100 People |
| Factory Area | 10.000 M2 |
| Branch Office and Factory 2 | |
| Address | Desa Luwang Rt 02 Rw 06 Kecamatan Gatak Kabupaten Sukoharjo Central Java Indonesia |
| Telp | +62 271 7891918 |
| Number of Employees | 150 People |
| Factory Area | 5.000 M2 |
| Email | t-yworld@indo.net.id |
| Website | www.yudhistira.co.id |
| Establishment | 11 September 1996 |
| Surat Ijin Usaha Perdagangan ( SIUP ) | 510.4 / 757 /25 / PM / IV / 2017 |
| • Tanda Daftar Perusahaan ( TDP ) | 11.33.3.31.00125 |
| NPWP | 01.736.246.8-532.000 |
| FLEGHT Certificate | |
| Ijin Gangguan ( HO ) | 503/55/II/2012 |
| Type of Products | Indoor and Outdoor Furniture, Industrial Furniture |
|  Production Capacity Machines Made | 6 Containers 40HC/Month |
| Production Capacity Semi Machines | 20 Containers 40HC/Month |
| Export Volume | $4.8 Millions USD |
| Export Destinations | USA, Canada, Europe, Australia, Taiwan, Australia, Thailand, Singapore |