UEA Unique Wood Lamp Table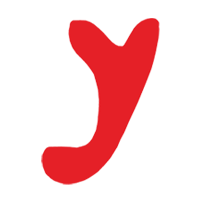 Tri Yudhistira / Pre-sale Questions
Need Help? Contact Us via WhatsApp
Description
UEA Unique Wood Lamp Table
Looking for an Indonesian furniture supplier to decorate your home living? UEA Unique Wood Lamp Table design is one optional choice. Receive other custom design furniture for your hospitality projects, Contact our marketing. For other useful information, visit our other blog site.
A unique wood lamp table is a piece of furniture that combines both a table and a lamp into one cohesive design. It typically features a wooden table top and base, with a lamp attached to the top of the table or built into the design of the table itself.
The design of a unique wood lamp table can vary widely depending on the style and preferences of the designer or manufacturer. Some may feature intricate carvings or details on the table base or lampshade, while others may have a more minimalist design.
One popular design feature for unique wood lamp tables is the use of natural or reclaimed wood, which gives the table a rustic, organic feel. Other design elements may include the use of metal accents or glass lampshades to add a modern touch to the piece. Overall, a unique wood lamp table is a functional and stylish piece of furniture that can add both light and visual interest to any room in the home .
So that UEA Unique Wood Lamp Table can decorate your home living or hospitality furniture projects
Other Information
How can you import furniture from Indonesia?
If you want to import furniture from Indonesia, there are several things you need to know. Firstly, if it's wooden furniture you're importing, make sure the wood is SVLK certified. This means the wood being used is certified as legal by the Indonesian government. Click here if you want to know more about other certificates you need to import furniture from Indonesia.
When making a deal with your furniture supplier, most of the time you are either agreeing on a FOB price or an ex-factory price. The term Free On Board was coined back in the days after many goods fell between shore and ship. It was not clear who was responsible for the damages. Thus the trade deal came to be; Free on Board. So when FOB, your manufacturer will take care of all the Indonesian paperwork and pay for the transport until shipment. Sometimes the deal includes ex-factory, which means you need to take care of all the transport when importing furniture from Indonesia
Most manufacturers offer 20HC or 40HC containers to fill your products in. Consolidation of containers is becoming more popular as appropriate planning technologies emerge. There are also many acquisitions happening by big players in the shipping industry. However, most companies find these methods unreliable, as they are still in their infancy.
On the island of Java, where you can find most furniture manufacturers, there are 3 main ports to ship from. There is Tanjung Prio in Jakarta, Tanjung Emas in Semarang and Tanjung Perak in Surabaya. These ports are unsurprisingly all in the North-Java Sea, as the south coast is deemed too risky for ports to thriving. The picture below includes all other major ports in Indonesia.
Related products